YouTube is offering NFL Sunday Ticket subscriptions for $449 for the coming season, or $489 if you also want NFL RedZone. YouTube TV subscribers will get a discount: $349 for the season or $389 with NFL RedZone–on top of the $73-per-month subscription for YouTube TV itself.
Because Sunday Ticket only covers out-of-market games, YouTube's bifurcated packages are likely to cause some confusion and heartache once football season starts, so you should pay close attention to what you're paying for.
Football fans will also want to be aware of the deal Verizon is offering new and existing subscribers to its mobile and home internet service customers. We'll tell you all about the Verizon deal for a free season of NFL Sunday Ticket at the preceding link.
Don't miss TechHive's coverage of the best live TV streaming services.
How does NFL Sunday Ticket work on YouTube?
First, let's clarify the difference between YouTube TV and plain old YouTube:
YouTube is the service best-known for its millions of free, ad-supported videos. Among other things, it also offers a marketplace called "Primetime Channels" for subscription video services, one of which will be NFL Sunday Ticket.
YouTube TV is a separate service that's basically a replacement for cable TV. For $73 per month, it offers a big bundle of pay TV channels along with an array of optional add-ons, one of which will be NFL Sunday Ticket.
DirecTV will no longer sell Sunday Ticket in 2023, so these will be your only options for out-of-market NFL games for the next seven years. With that in mind, YouTube's regular pricing for Sunday Ticket is as follows:
YouTube Primetime Channels: $449 for the season, or $489 with NFL RedZone.
YouTube TV: $349 for the season, or $389 with NFL RedZone; plus, $73 per month for YouTube TV itself.
If you go with YouTube Primetime Channels, Sunday Ticket will auto-renew at the regular price unless you cancel beforehand. (The best time to do so is right after signing up.)
In both cases, the core NFL Sunday Ticket offering is the same: You'll get live access to out-of-market games, along with a "multiview" feature for watching up to four games at a time. The difference with YouTube TV is that you'll also get a full pay TV package to go with it.
Meanwhile, the NFL RedZone add-on will provide whiparound coverage of early and late afternoon games. YouTube TV's $11-per-month Sports Plus add-on also offers NFL RedZone without the need for Sunday Ticket, but no standalone RedZone option exists for YouTube Primetime Channels subscribers.
Here's a comparison chart to sum up YouTube's Sunday Ticket options:
| | | |
| --- | --- | --- |
| | YouTube TV | YouTube |
| Regular price with Sunday Ticket | $349/yr. + $73/mo. | $449/yr. |
| Price with NFL Redzone | $389/yr. + $73/mo. | $489/yr. |
| Price with Redzone, without Sunday Ticket | $84/mo. | Not available |
| Local and night games, plus playoffs | ✓ | |
| DVR | ✓ | Via YouTube TV app |
| Multi-view | ✓ | ✓ |
| Subscription auto-renews? | | ✓ |
Does NFL Sunday Ticket include all NFL games?
Once more, with feeling: NFL Sunday Ticket does not include local or nationally broadcast NFL games. With the NFL RedZone add-on, you might occasionally see local action through that channel's whiparound coverage. Coverage is otherwise limited to out-of-market games on Sunday afternoons only.
Jared Newman / Foundry
That means if you subscribe to NFL Sunday Ticket through regular YouTube, you'll need to look elsewhere for local games, Sunday Night Football on NBC, Monday Night Football on ESPN, Thursday Night Football on Amazon Prime, and the entirety of the NFL playoffs. If your TV has an onboard tuner, you might consider buying an over-the-air antenna to bring in local TV broadcasts. Take a look at TechHive's coverage of the best TV antennas.
But by now, you should see the potential for chaos: With YouTube taking pre-orders, some folks will sign up for NFL Sunday Ticket on a standalone basis only to realize come football season that it doesn't entitle them to complete NFL coverage.
Conversely, YouTube TV's version of NFL Sunday Ticket requires an active YouTube TV subscription to access. If you sign up this way, and then decide to try a different live TV service—or cancel your TV bundle entirely—you'll lose access to the NFL Sunday Ticket subscription you already paid for. At that point, YouTube says you'll need to contact customer service to switch over to the more expensive standalone package.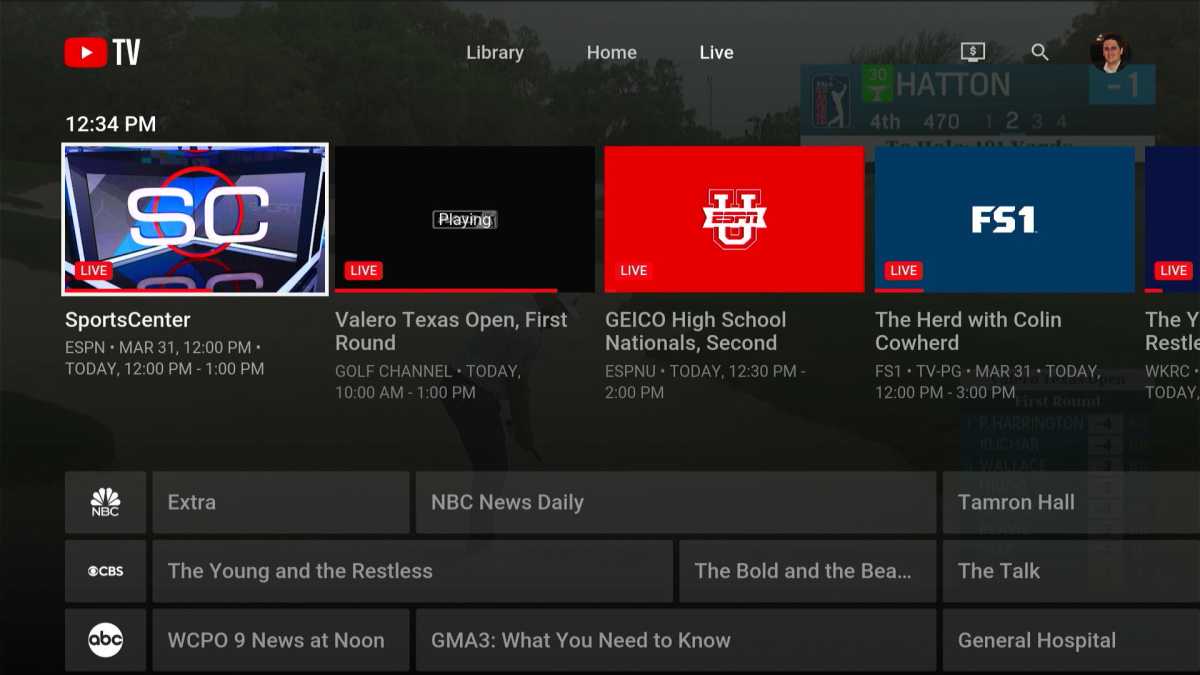 Jared Newman / Foundry
Hence the need for foresight when choosing one of these plans. Bundling NFL Sunday Ticket with YouTube TV makes sense for those who are committed to the latter for at least the next nine months. If you want flexibility, it'll cost you an extra $100.
Why NFL is Sunday Ticket so expensive now?
While YouTube's Sunday Ticket price is a lot higher than the $294 that DirecTV charged, its reported $2-billion-per-year price tag for the rights is also $500 million more than what DirecTV paid in its final years. All this comes as the tech and streaming industries focus more on profits than growth, so the largesse you might've expected from a company like Google is no longer on display here.
Whether it'll pay off for Google is another matter. With NFL Sunday Ticket, Google is betting it can use bundle discounts to prop up its pay TV package. Even so, the trend in cord-cutting is away from these big bundles and toward cheaper streaming options.
NFL Sunday Ticket was a boon for DirecTV in the satellite service's early days, but it eventually became an albatross, costing corporate parent AT&T $800 million per year by one estimate. YouTube has indicated it will experiment more with pricing and packaging down the road, perhaps to avoid a similar fate. For now, its motivations look a lot like those of the TV provider it's replacing.
This story has been updated with additional information from YouTube, including DVR details and the ability to switch from YouTube TV to YouTube packages by contacting customer service.
Editors' note: This story was updated August 3, 2023 to add information about Verizon's "free" NFL Sunday Ticket offer and to remove information about YouTube's discount offer for early subscribers, which has expired.
Sign up for Jared's Cord Cutter Weekly newsletter for more help navigating the post-cable world.