I know that the Demeter travelogue portion of Dracula takes literally less than ten pages in the whole book, but those epistolary passages (well known to anyone who follows Dracula Daily, as we have just sailed through the traumatizing passages) are incredibly horrific and haunting. Not to mention that they used all practical effects for this vamp, which I, personally, cannot get enough of. This film is going to take those sparse moments of realization and turn them into an epic battle between the sailors and Dracula and… well.. some of us know how that ends. Spoilers, ready your stakes.
Creating Dracula for The Last Voyage of the Demeter
---
Teenage Mutant Ninja Turtles: Mutant Mayhem, Part II
During a recent interview with /Film, Mutant Mayhem director Jeff Rowe stated he's decided to embrace the reality the voices of his teenage cast will deepen before a potential sequel moves forward.
[D]oing the film was contingent on casting real teenagers in the roles, and I think it was just understood very early on that this will be four unknown actors. We're going to do a big casting search. We worked with Rich Delia who was so good at this and brought us hundreds of people and we found Nick, Brady, Micah, and Shamon, who are all amazing. But I think beyond that, the studio wanted some names in there and some marketability, so we went bigger on all of the other roles.

I think we'll lean into it. It would be the funniest thing in the world if for movie two, Micah Abbey just has the world's deepest voice and we're just like, 'Okay, great. Let's make him huge now. Let's give him muscles,' whatever. Our whole filmmaking philosophy is built around accommodating reality, if that makes sense. So if the kids are changing in their lives, then the Turtles should change in the film and we'll just write to that.
---
Dear David
Bloody-Disgusting has a poster for Dear David, the upcoming film adaptation of a popular Twitter thread recounting a cartoonist's brush with the paranormal.
---
Blue Beetle
Coming Soon also has a new teaser poster for Blue Beetle referencing DC's ever-popular Big Belly Burger.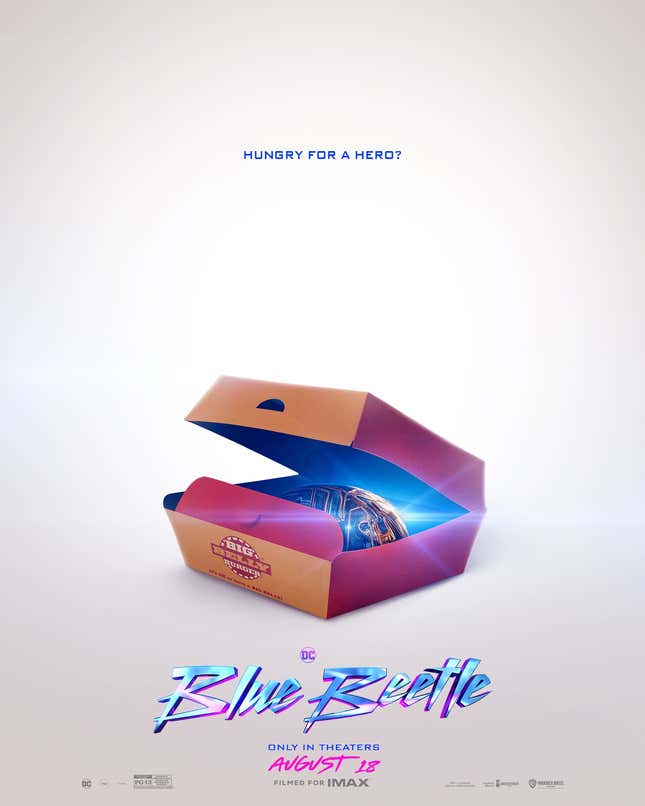 ---
The Nun 2
Valak haunts a French boarding school in a new teaser trailer for The Nun 2.
---
The Last Voyage of the Demeter
Elsewhere, Corey Hawkins attempts to bait Dracula in a new clip from The Last Voyage of the Demeter.
The Last Voyage of the Demeter Movie Clip – Clemens Confronts Dracula (2023)
---
Variant
A woman's stalker claims to be her lover from another dimension in the trailer for Variant, coming to VOD later this summer.
Variant Official Trailer (2023) | Science Fiction | Thriller | Breaking Glass Pictures
---
Hundreds of Beavers
We also have a trailer for Hundreds of Beavers, a psychedelic comedy about a hapless fur trapper that looks like what would happen if Guy Maddin directed a Terror Toons movie.
Hundreds of Beavers – Trailer – 2023 Wyoming International Film Festival
---
Doctor Who
During a recent interview with Elle, Yasmin Finney discussed the pressure she felt playing a brand-new Doctor Who character coincidentally named "Rose" in the upcoming 60th anniversary specials.
I mean it's obviously got a lot of history, hasn't it? To play a character with such history, even just the name, you've got that pressure instantly that I didn't have with Elle. It was a complete mind-blowing experience when I got cast. I can't really relive it because I was so in the moment. At first, [the show] had a code name, and then I found out what the show was and I was like, 'Oh my God, I've just been cast in Doctor Who.' It's a trans character as well, and it's such a blessing as well to be able to play such a monumental character like Rose.
---
What We Do in the Shadows
The gang is invited to spend the weekend with a "mysterious, illustrious vampire" in the synopsis for "A Weekend at Morrigan Manor," the ninth episode of What We Do in the Shadows' fifth season.
The housemates are invited for a weekend away at the home of a mysterious, illustrious vampire.
---
Star Trek: Strange New Worlds
Comic Book has seven new photos from "Hegemony," this week's Gorn-centric season finale of Star Trek: Strange New Worlds.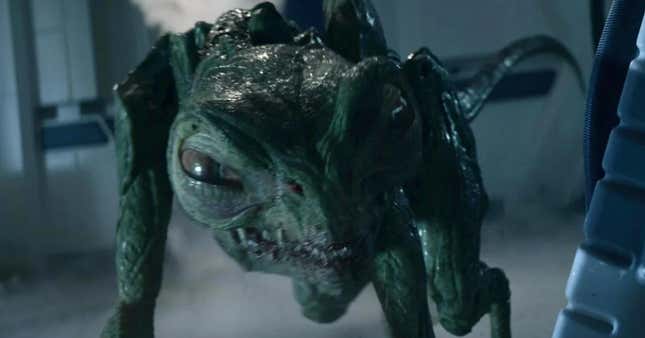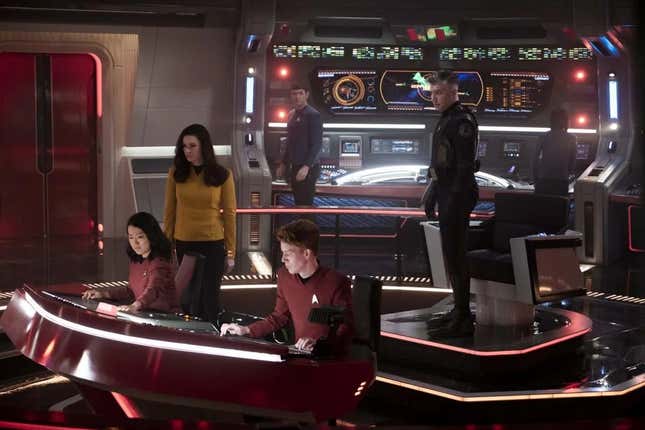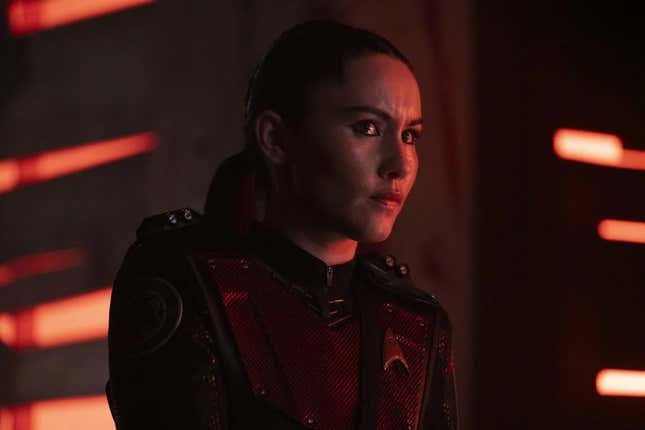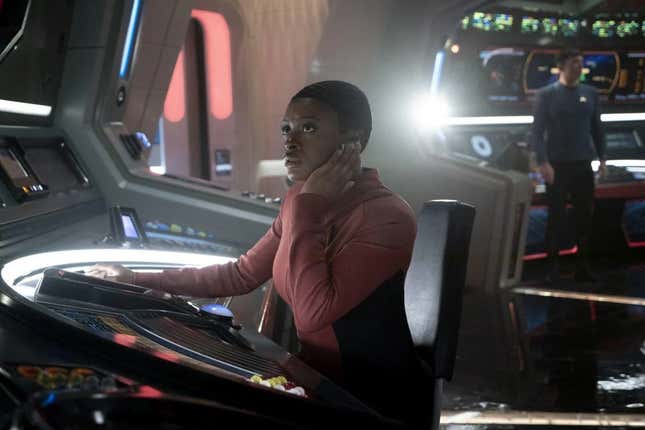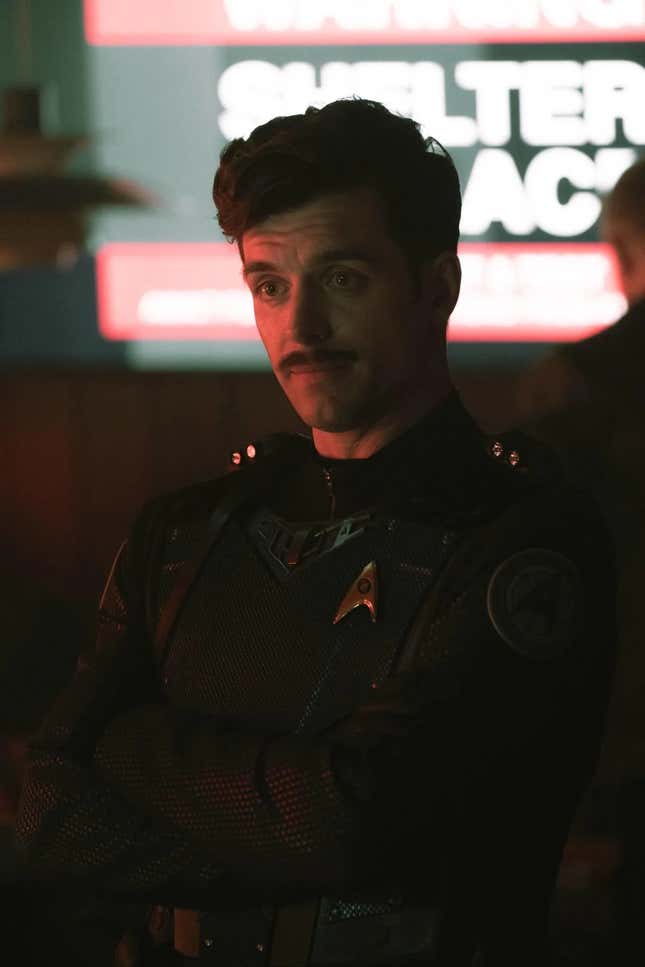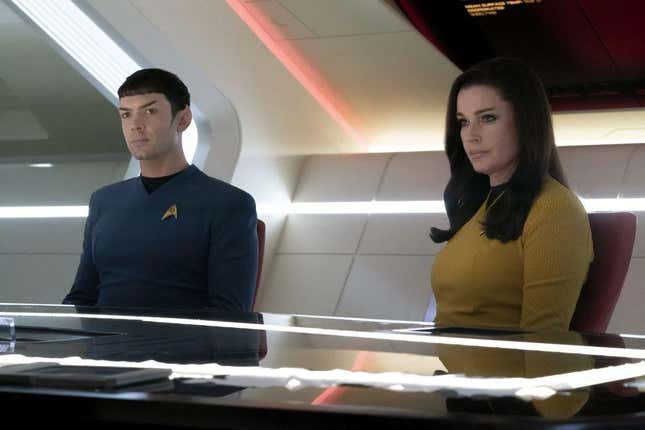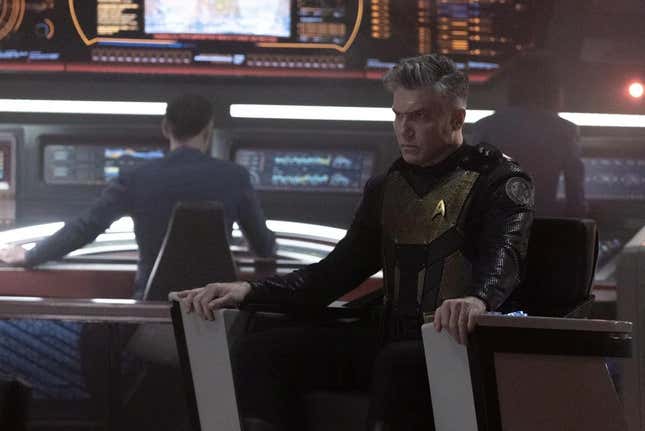 ---
Star Wars: Ahsoka
Finally, Yoda narrates a new trailer for Ahsoka featuring clips from all nine mainline Star Wars movies.
Ahsoka (Disney+) "Masters and Apprentices" Promo HD – Rosario Dawson Star Wars series
---
Want more io9 news? Check out when to expect the latest Marvel, Star Wars, and Star Trek releases, what's next for the DC Universe on film and TV, and everything you need to know about the future of Doctor Who.